Affiliated Organizations
Red Brush Rifle Range maintains active affiliations with four organizations that advance our educational mission, advocate on our behalf to government entities, and advise us on safe range design and operation.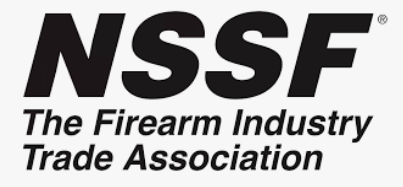 National Shooting Sports Foundation (NSSF). NSSF is a trade organization which promotes the development and responsible management of state-of-the-art target shooting facilities. The NSSF also maintains a Government Relations team that relentlessly advocates for and works in defense of the firearm and ammunition industry, including ranges, at all levels and branches of government.
As a recent example of their work, during the Covid-19 pandemic they, along with the NRA, successfully lobbied to have ranges designated 'essential businesses'. This allowed Red Brush to stay open throughout the lockdowns when most other forms of entertainment venues were shut. As a member of the NSSF, we can send individuals to Shot Show, the largest trade show for the firearms industry which they sponsor.
The club pays an annual fee to NSSF, which is heavily discounted because of our not-for-profit status.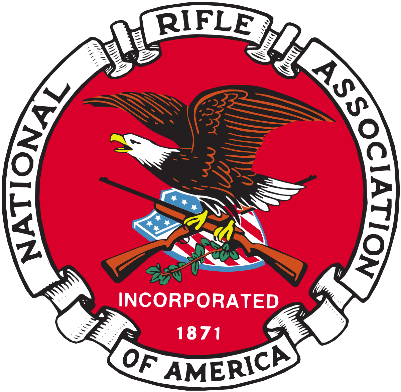 National Rifle Association (NRA). The NRA is the largest, oldest, and most influential firearms related organization in the world. The NRA provides ranges all over the country with procedural, safety, and design evaluations. The NRA instructor corps of over 125,000 instructors and range safety officers act as the backbone for firearms education.
Red Brush has been affiliated with the NRA since 1979. Our range rules, including the Fundamental Rules of Gun Safety, are based on the NRA model. We have used the NRA sponsored insurance in the past and it is a potential backup in case of any issues. Most instructors and Range Safety Officers that provide courses and support leagues at Red Brush are NRA certified and insured through the NRA program. We have taken advantage of NRA range consulting as well. Many prospective Red Brush members learn about our range through the NRA search tools. Other NRA club benefits can be found here.
The club pays no direct fee to the NRA for affiliation. It is provided free of charge as long as Red Brush members are NRA members.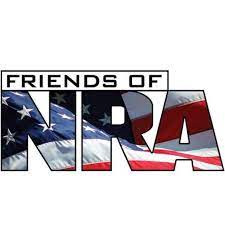 Friends of the NRA. Friends of NRA is the separate fundraising arm of The NRA Foundation. The Foundation provides grants to fund activities and support programs in the United States that promote firearms and hunting safety, enhance marksmanship skills, and educating the public about firearms in their historic, technological, and artistic context. These grants benefit about everyone, including hunters, competitive shooters, women, youth, people with physical disabilities, gun collectors, law enforcement officers, and more.
For many years, the Friends of the NRA has provided funding for the annual Youth Day held at Red Brush. In return, many members of Red Brush support the local Friends of the NRA fundraising raffles, dinners, and other activities.
Civilian Marksmanship Program (CMP). The Civilian Marksmanship Program (CMP) is a national organization dedicated to training and educating U. S. citizens in responsible uses of firearms and airguns through gun safety training, marksmanship training and competitions. The CMP places its highest priority on serving youth through gun safety and marksmanship activities that encourage personal growth and build life skills.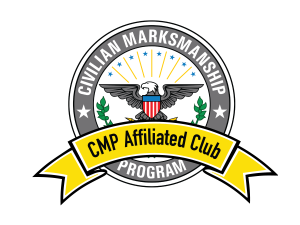 The CMP is Red Brush's newest affiliate relationship. The annual Youth Day now includes the CMP Rimfire Sporter Clinic. Through our relationship with the CMP, membership in Red Brush satisfies the club participation requirement to order surplus rifles, handguns, and ammunition through the CMP. This includes U.S. Government surplus M1 Garands, M1 Carbines, and 1911 pistols.
Red Brush pays a small fee for this affiliation.
Other 2nd Amendment Organizations
Members of Red Brush Rifle Range have regularly cited the below organizations for their broad support of 2nd Amendment rights. These groups are on the legal and political frontlines; identifying threats, lobbying representatives, pursuing lawsuits, educating voters, etc. Each has secured victories for gun owners including positive Supreme Court decisions, pro-gun law changes, and reversals of bad regulation interpretation.
While Red Brush is not formally affiliated with these organizations, we encourage members as responsible gun owners to investigate and consider joining or contributing to them.
The Second Amendment Foundation (SAF)
Firearms Policy Coalition (FPC)
Citizens Committee for the Right to Keep and Bear Arms (CCRKBA)
Indiana State Rifle and Pistol Association